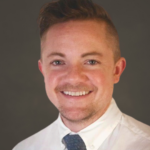 Connor Cory
Staff Attorney
Connor Cory is a Staff Attorney in Immigration Equality's Pro Bono Program.
Prior to joining Immigration Equality, Connor served as a Kids Legal Attorney at Pine Tree Legal Assistance in Maine, where he represented young people and their caregivers in a range of civil legal matters. He previously worked as a Skadden Fellow and then an Immigration Staff Attorney at Whitman-Walker Health in Washington DC, where he represented LGBTQ+ individuals and people living with HIV seeking various forms of humanitarian and family-based immigration relief.
Connor graduated from Georgetown University where he majored in Women's and Gender Studies and Political Science, with a Certificate in African Studies. After serving in the Peace Corps, he attended law school at Georgetown University Law Center as a Public Interest Law Scholar. He is a member of the Maine and Maryland Bars and speaks Spanish.
single-staff.php