The nation's leading LGBTQ immigrant rights organization.
Check out our merch!
Immigration Equality has apparel and other items for you to wear your support (or put your coffee in it).
Proceeds go to providing free legal services to LGBTQ asylum seekers escaping violence and persecution.
Click to Shop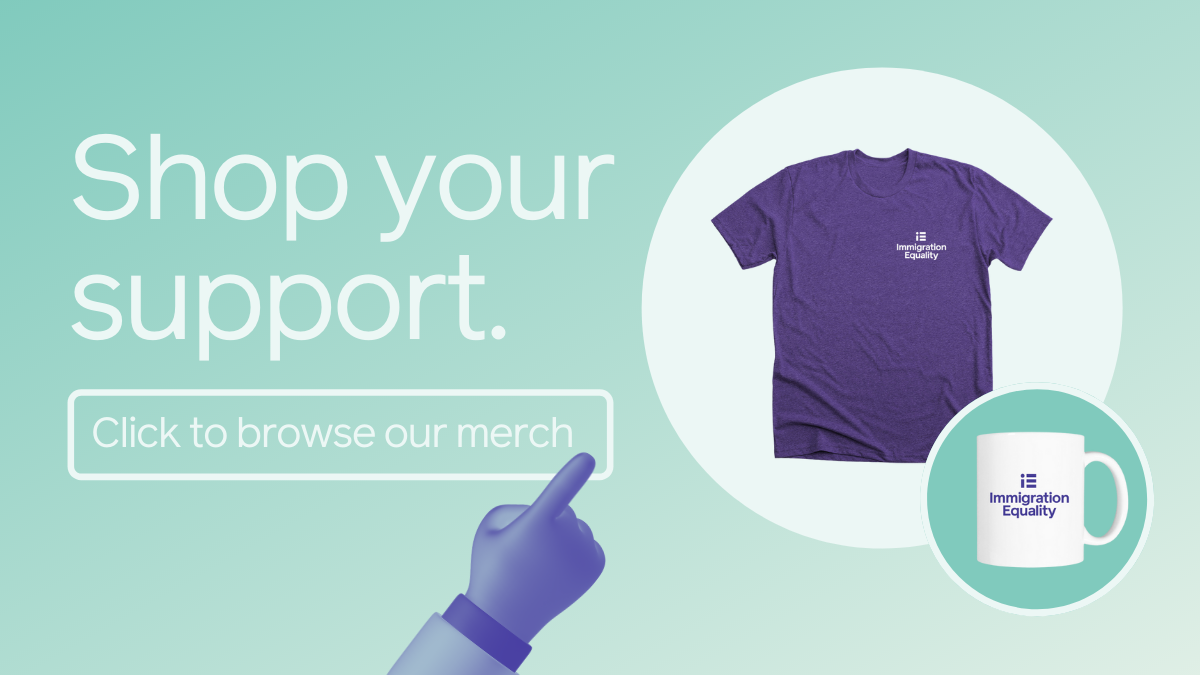 ---
Join the movement for LGBTQ and HIV-positive immigrant rights.
USCIS Ends Discriminatory Policy Against Queer Families! The Agency Now Acknowledges Marriages of Same-Sex Couples and Their Right to Confer U.S. Birthright Citizenship to Their Children.
---
Client Stories
front-page.php