Victory! U.S. citizenship of the child of married same-sex couple, Derek and Jonathan, is secure after U.S. Department of State folds following mounting court losses.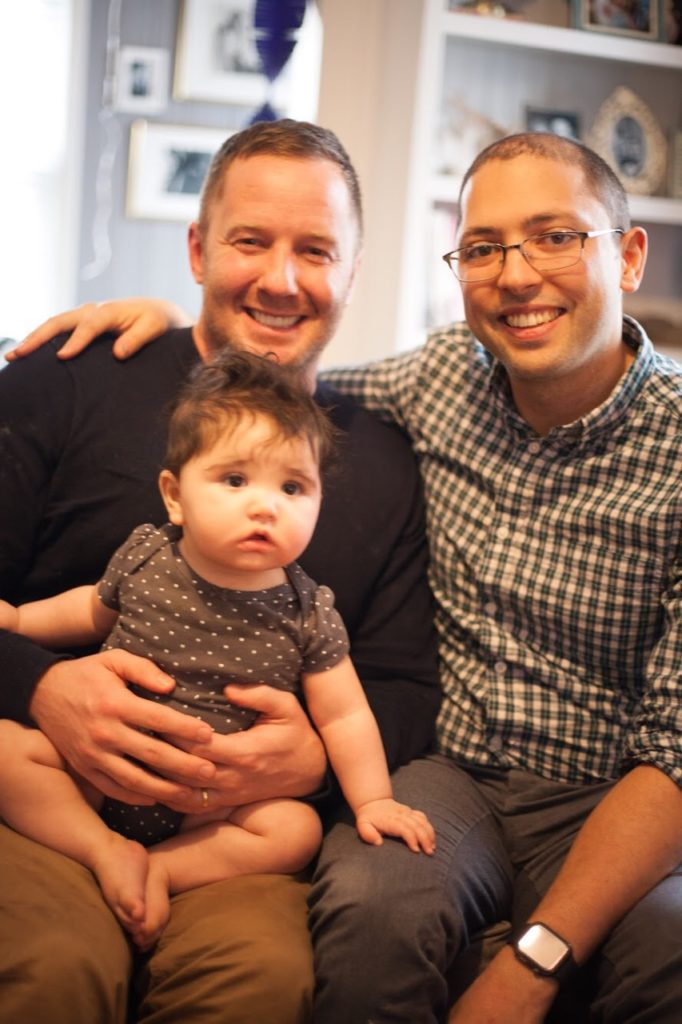 Mize-Gregg Family
Derek Mize and Jonathan Gregg met in New York City in 2014. It was love at first sight.
Jonathan is a U.S. citizen, born to an American mother and British father in England. He moved to the U.S. to be with Derek, and the two married in 2015 in New York City. Their daughter, Simone, was born via surrogacy in England in 2018. The family now lives in Atlanta, Georgia.
The first year of Simone's life was not easy. In April 2019, the U.S. State Department refused to recognize Simone's citizenship, instead treating her as if she were born out of wedlock. Simone was allowed to enter the country on a tourist visa, which expired after three months.
The law clearly states that because Derek and Jonathan are married U.S. citizens, their daughter has been a U.S. citizen since birth. However, the State Department is treating married same-sex couples like single parents, requiring them to demonstrate a biological relationship to their child and to have resided in the U.S. for five years prior to their child's birth. Jonathan does not meet the five-year residency requirement, but as a married U.S. citizen, he is not subject to that requirement.
As the daughter of two married U.S. citizens, Simone is a citizen, plain and simple. That's why in July 2019, Immigration Equality and Lambda Legal filed a lawsuit against the U.S. State Department on behalf of the family.
On August 27, 2020, a federal court in Georgia ordered the U.S. State Department to recognize the U.S. citizenship since birth of Simone Mize-Gregg and to issue her a U.S. passport. The decision was final on October 26, 2020 when the U.S. State Department decided not to appeal the district court's decision.
Press Releases
Case Documents
single-client-story.php