Victory! Kessem Kiviti is recognized as a U.S. citizen from birth by a federal judge, and since the government dropped their case, she is a citizen for good!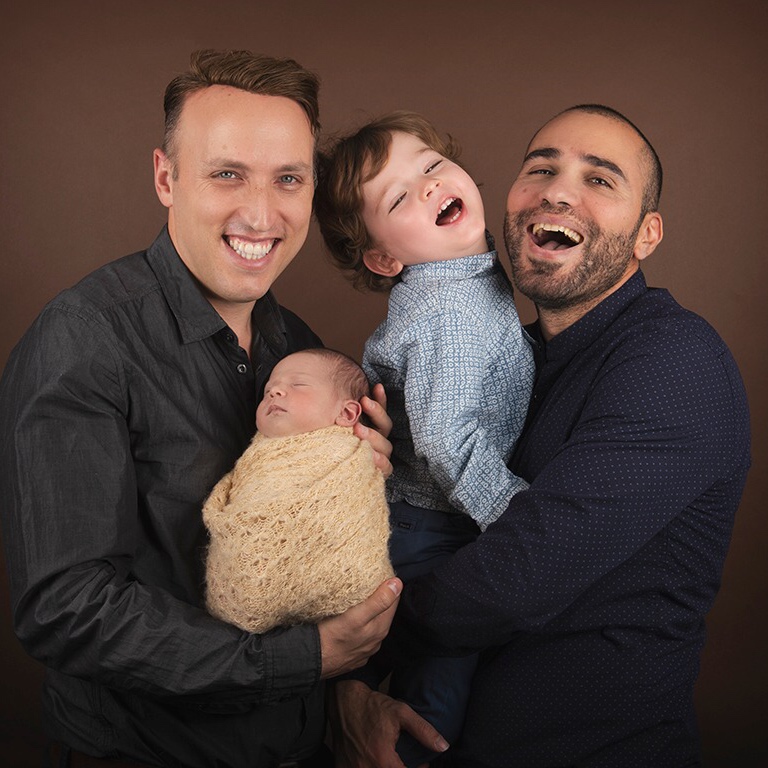 Kiviti Family
Roee was born in Israel, grew up in Southern California, and became a U.S. citizen in 1993. He met Adiel in 2009 and they married in 2013 in California. The couple lived abroad until they moved back to the U.S. in 2015. Adiel was born in Israel and became a U.S. citizen in 2019.
In 2016 they welcomed their first child into their lives. Lev was born in Canada through surrogacy, and was rightfully recognized as a U.S. citizen at birth.
Roee and Adiel's second child, daughter Kessem, was born in Canada in 2019. When they applied for her passport, a State Department employee wrote "surrogacy" on their application, and a group of employees analyzed their application. They were initially told Kessem's application was approved, and they paid for her passport. The next day, Adiel received a phone call from a State Department attorney asking about his residency and informing him that the government would determine Kessem's citizenship through a provision of the INA (Immigration and Nationality Act) that only applies to children "born out of wedlock."
Kessem's passport application was ultimately denied, and the couple was told the U.S. government does not recognize Kessem as a citizen. She has been living in Maryland on a Canadian tourist visa that expired in September 2019.
On September 12, 2019, Immigration Equality and Lambda Legal sued the U.S. State Department on behalf of Roee and Adiel Kiviti and their daughter, Kessem. It is the fourth suit filed by Immigration Equality demanding the State Department change its discriminatory policy.
On June 17, 2020, the Kiviti family won their case against the U.S. State Department—a federal judge in Maryland recognized Kessem Kiviti as a U.S. citizen. This victory became final on October 26, 2020 when the U.S. State Department withdrew its appeal.
---
Press releases
---
Case documents
single-client-story.php