Andrew and Elad had twin sons via surrogacy. One of the boys was treated as a U.S. citizen, and the other was not. The family fought for their family in court – and won! Now both boys are recognized as U.S. citizens from birth.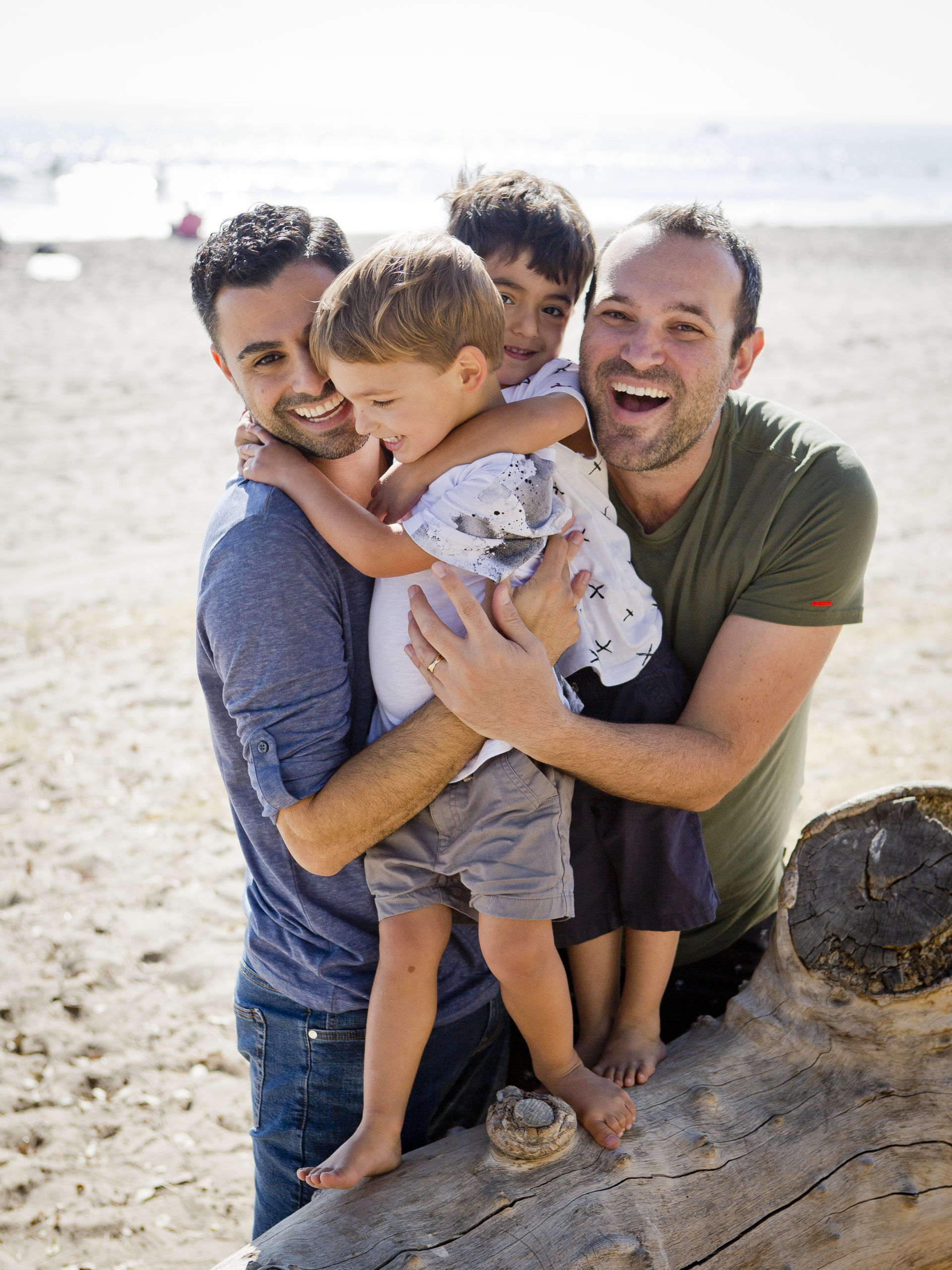 Dvash-Banks Family
Andrew is a dual U.S. and Canadian citizen who grew up in Los Angeles. He moved to Israel to work and study, and there he met Elad, his future husband. Andrew and Elad knew they wanted to marry and have a family. However, the Defense of Marriage Act prevented Andrew from sponsoring Elad for a visa to be with him in the U.S., where all of Andrew's family is.
Andrew and Elad moved to Canada, where they were able to legally marry so Andrew could sponsor Elad. There they had twin sons, Ethan and Aiden, through surrogacy.
When they sought recognition of the twins' U.S. citizenship, Andrew and Elad were forced to submit DNA tests and other documentation of their biological relationships to their boys even though no such requirement exists for the children of a married U.S. citizen. Because one son was conceived with the sperm of one father and the other son with the sperm of the other father, one of these fraternal twins was being treated by the U.S. government as a U.S. citizen while the other was forced to enter the U.S. on a tourist visa.
In 2018, Immigration Equality filed a case against the U.S. State Department challenging the discriminatory policy. A year later, a federal judge ruled that Ethan Dvash-Banks has been a U.S. citizen since birth. However, the U.S. State Department appealed that decision to the U.S. Court of Appeals for the Ninth Circuit, insisting a married U.S. citizen must have a biological connection to their child in order to pass on birthright citizenship. In a victory for the Dvash-Banks family, the Ninth Circuit declined to hear the government's appeal, and both boys were recognized as U.S. citizens from birth.
Nowhere in the law does it say a married U.S. citizen must be biologically related to their child to pass on their citizenship. It's discrimination—pure and simple—and Immigration Equality fought on behalf of LGBTQ families until this policy was eliminated in May 2021.
Case Documents
single-client-story.php