Since winning asylum, David has become a celebrated artist, channeling his experiences into his work.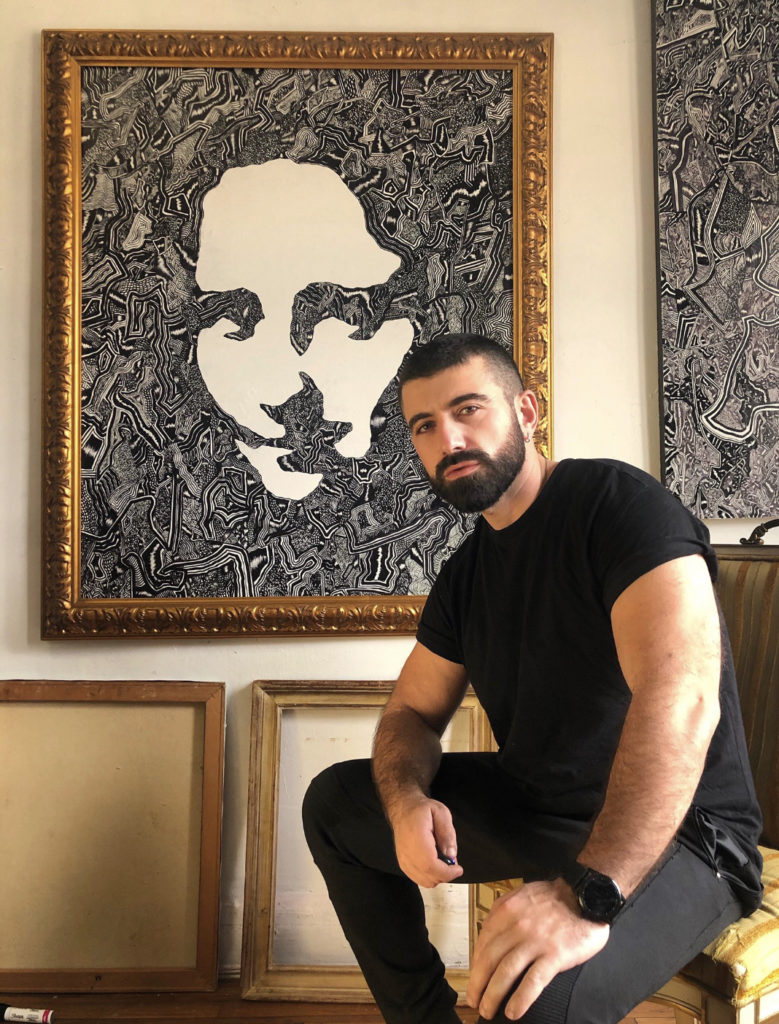 David
I fell in love with America during my first visit as a young student over 20 years ago. I quickly learned what this country is all about—a place where people with vastly different viewpoints can live side by side. Now, even though I grew up on the other side of the world, America is the only place I call home. I love living here.
My childhood was shaped by the collapse of the Soviet Union and years of civil war. Growing up, homophobia was all around me. I was blackmailed by someone who threatened to out me publicly. Faced with violence or even death, I knew I had to get out. I fled Georgia in 2008 and came back to the United States. When I needed support the most, Immigration Equality was there to help me apply for asylum, and they helped me every step of the way. 
The asylum process was not easy for me. It lasted several years, and the uncertainty about my future affected my personal and professional life. So when I got that call that I won asylum, I felt enormous relief. That was a decade ago, and Immigration Equality has stuck by my side ever since. When it was time to apply for my green card, Immigration Equality was right there to support me. 
Since winning asylum, I've become a celebrated artist, channeling my experiences into my work. I've collaborated in a global campaign partnership with Montblanc, created a large-scale wall mural at PayPal's headquarters, and designed a one-of-a-kind car for Cadillac during Art Basel Miami. My paintings and drawings have been shown in exhibits around the world and I've held residencies at the Visual Artists Group in Los Angeles and the Mandrake in London. Still, despite my success, I knew I wouldn't feel a sense of security until I became a U.S. citizen. 
That moment finally arrived last year. When the judge congratulated me after the swearing-in ceremony, I was glowing. I hadn't smiled that big in years. For me, that day represented something I always wanted—to live a healthy, proud, and free life. 
Here in the United States, I am celebrated as a queer, contemporary artist and muralist. I can proudly be who I am, wherever I am, existing without fear of persecution because I'm gay. Without the continuous generosity of Immigration Equality supporters, this may never have been possible. 
As LGBTQ people, we are told again and again that we are the underdogs, the misfits, that we are not welcome, not good enough, not straight enough, not tall enough. But Immigration Equality tells us that we are enough, that they accept us and will fight for us without asking us to change.
There's always going to be a little queer kid somewhere that needs help, whether it's helping them fill out an application, getting them out of a detention center, or giving them hope to leave a country where they won't be able to safely wake up the next morning.
Not only am I now a U.S. citizen, but I am also a proud donor to Immigration Equality. I hope you will join me in supporting the next generation of Americans hoping to bring their own inspirations to our beautiful country.
single-client-story.php