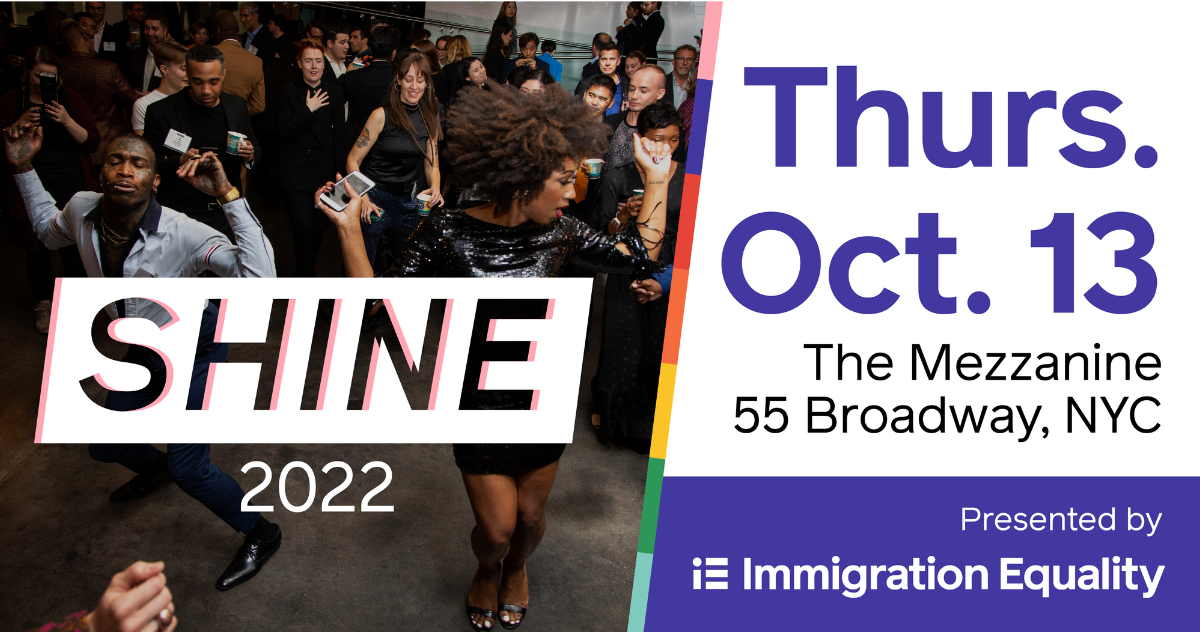 SHINE 2022
October 13, 2022
6:30 pm
We are thrilled to announce that SHINE 2022 will be held Thursday, October 13th, 6:30-9:30pm at the Mezzanine in NYC. This event, presented by the Immigration Equality Associate Board, is a celebration of women, non-binary and trans people in the LGBTQ and immigration advocacy spaces. Join us for cocktails, great food, music, and entertainment this October. All proceeds support free legal services for LGBTQ and HIV-positive asylum seekers.
---
More information about special guests and entertainment – coming soon.

Interested in sponsoring this event or have any questions? Contact Kea at kpaddy@immigrationequality.org.
single-event.php