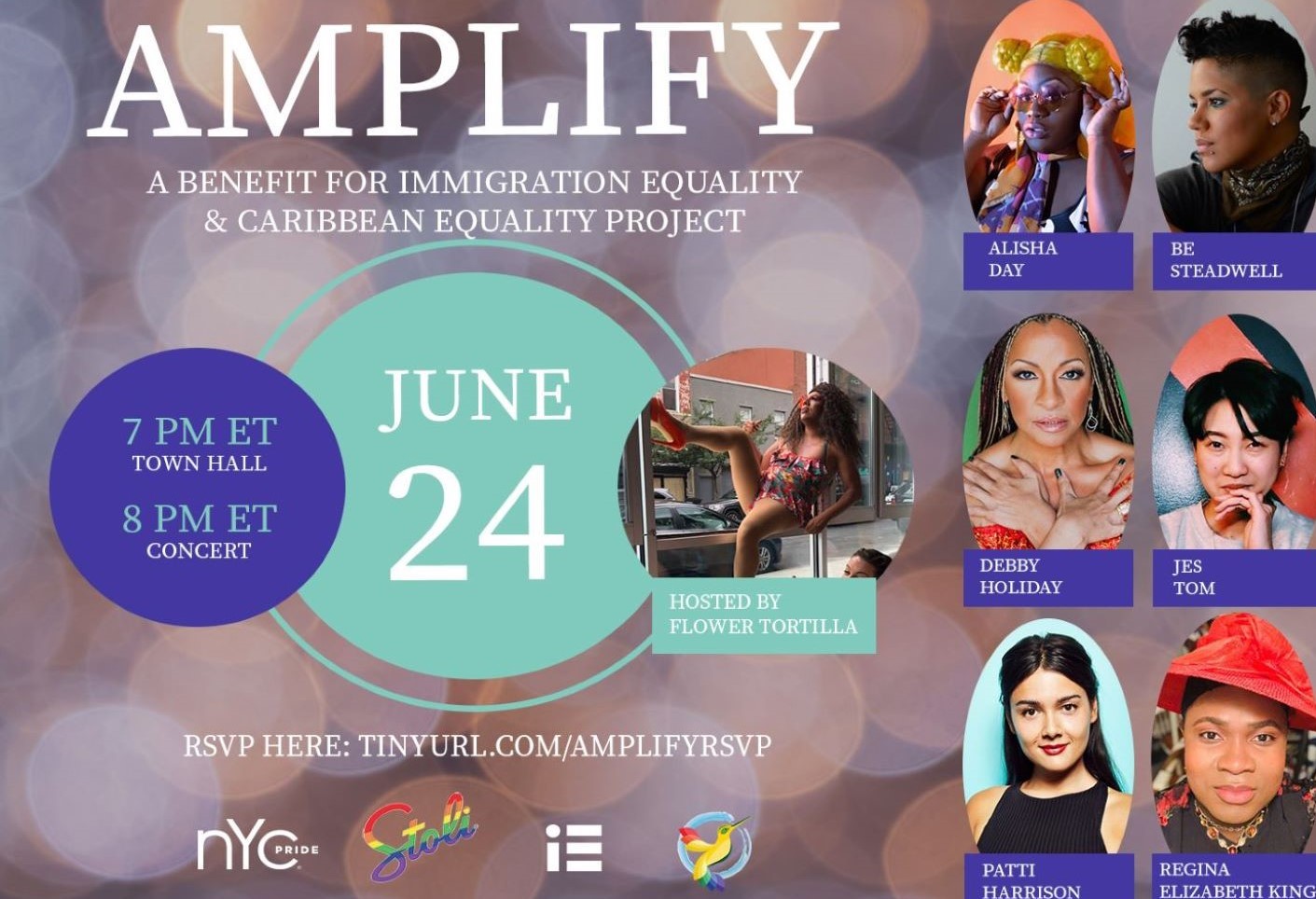 AMPLIFY
Thank you for joining us!
AMPLIFY is free to attend but donations of any amount are welcome and appreciated. Plus, an anonymous donor has generously agreed to donate $2,500 to the AMPLIFY fund if at least 250 people attend this digital event. You can make an impact on someone's life just by "showing up". It is not too late to invite friends, colleagues, and family to help us meet our goal of 250 attendees!
29% of Immigration Equality's clients are Caribbean, and many of them are referred to us by Caribbean Equality Project. Our organizations both have shifted all Pride celebrations online and are naming this event AMPLIFY to recognize that black, and black queer and trans voices, need to be heard at this time. This 2020 Pride season, the memory of the Stonewall riots are magnified by the current protests erupting across the country in response to the murder of George Floyd, and countless others, and the unrelenting assault of police brutality. Protest brings visibility to a movement. We stand in solidarity with those calling for racial justice and an end to all forms of oppression. Now is the moment for us to use our collective voices to make change and end the systematic oppression of those who have been and continue to be marginalized.
Yani and Dayana fled Cuba and came to the U.S. last year seeking protection from homophobic persecution. They waited six months in Mexico just to apply for asylum, and when they finally presented themselves to authorities, they were sent to an ICE detention center. Dayana was released, but five months later, Yani is still detained. Recently, the first case of COVID-19 was detected at the ICE detention facility where Yani is located, a facility where Yani has had to go days without adequate sanitation supplies. Although ICE could release Yani, they have denied her parole request. Help us demand that ICE free Yani and other LGBTQ Asylum Seekers by signing the petition.
Thank you for standing up for what is right and just.
single-event.php