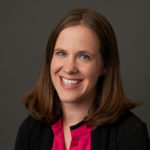 Patty Bachorz
Foundations Relations Manager
Patty Bachorz is Immigration Equality's Foundations Relations Manager.
Patty has extensive institutional giving experience with organizations including The New School, the New Jersey Performing Arts Center, American Cancer Society, and Physicians for Reproductive Health where she's supported marketing, organizational outreach, corporate communications, and fundraising efforts. Patty has successfully secured and renewed grants from private, public, and corporate grant-making agencies including The Rockefeller Foundation, New York Community Trust, National Science Foundation, National Endowment for the Arts, Coca-Cola, and Prudential.
Patty received Bachelor and Master's degrees from Boston University and originally hails from upstate New York. She spends her spare time chasing around her two daughters in their backyard in Montclair, NJ.
single-staff.php