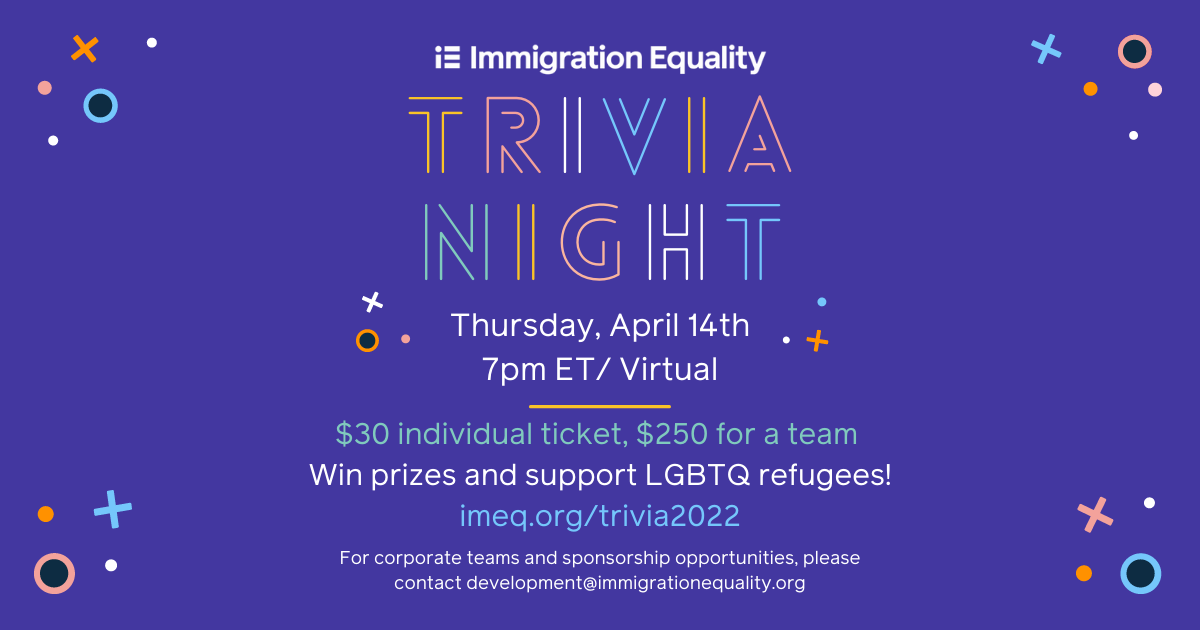 Immigration Equality Trivia Fundraiser
April 14, 2022
7:00 pm
We're excited to invite you to our third annual trivia party on April 14th. Play fun trivia hosted by @Big Quiz Thing while supporting LGBTQ refugees!
Immigration Equality Trivia Fundraiser
Thursday, April 14th at 7pm ET / Virtual (Zoom)
$30 donation for single player admission | $250 donation for teams up to 10 players
All proceeds go to support Immigration Equality's work with LGBTQ and HIV-positive immigrants.
Gather your squad and get ready to show off for honor, glory, and some fun prizes! You can play with teams of any size or by yourself. The game is hosted by Big Quiz Thing, and their professional Quizmasters run an incredibly fun trivia game that anyone can enjoy.
Corporate partnership opportunities are available, including sponsorship, corporate teams, and both peer-to-peer and @Benevity fundraising. For more information, contact development@immigrationequality.org.

single-event.php